NEWS
Dürr opened Technology Center Tokyo
Based on the capital and operational relationship with Parker Engineering Co., Ltd., Dürr Systems GmbH has opened the new technology center at the site of Nihon Parkerizing Co., Ltd. Funabashi factory.
Outline of New Technology Center
The new technology center is the third technology center besides the German headquarter and U.S.A. The technology center has all Dürr atomizers, two painting robots, conveyor and oven. A demonstration booth equipped with EcoDryScrubber is also available for customers' visit. With these facilities we can introduce most-advanced environmental technologies of Dürr and offer our customers the chance to demonstrate the test peace, such as car body.
Hereafter
Though this opening of this technology center in cooperation with Dürr, Parker Engineering increasingly handles Dürr advanced systems focused on environmental technologies such as Eco DryScrubber. Consequently we aim for the delivery of technologies and services with better qualities and performances as a supplier of full-turn-key paint shop for our customers in Japan and global.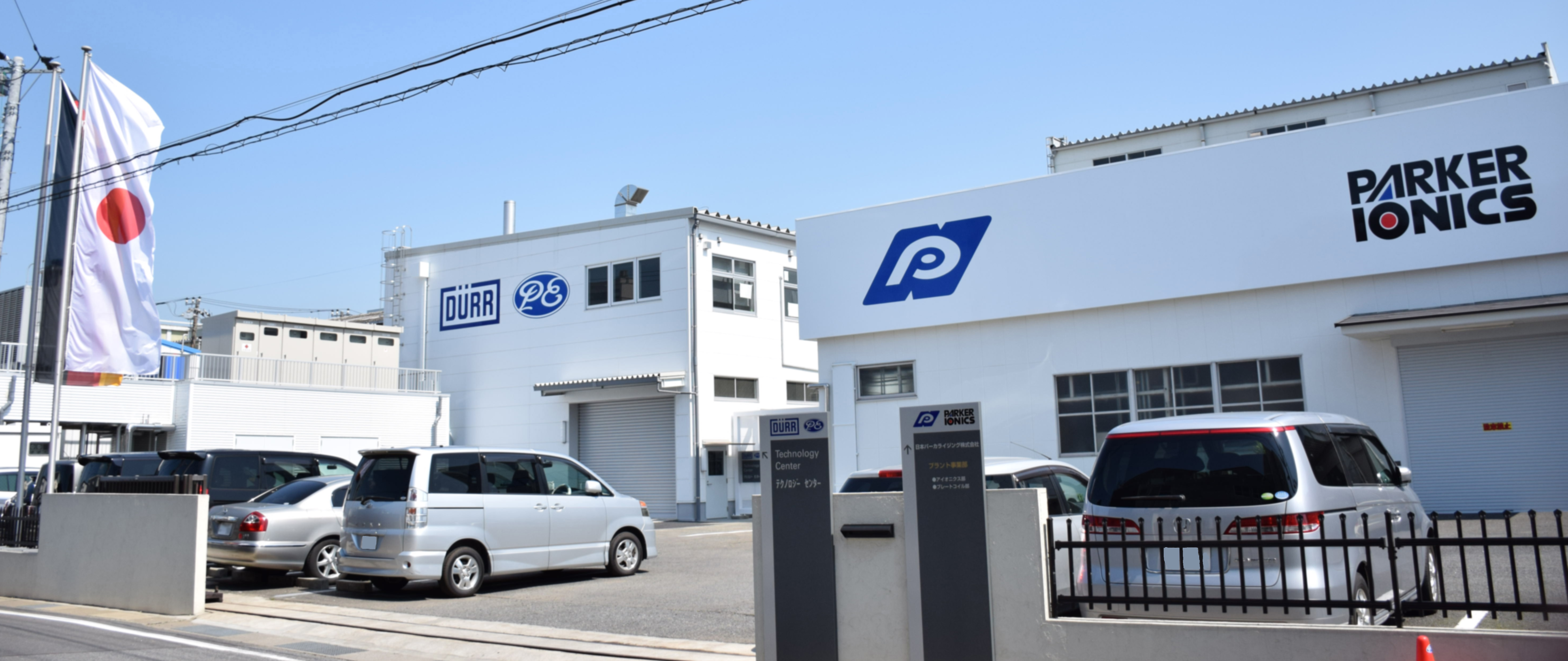 Location and contact of Dürr Technology Center Tokyo